Call Now 619-888-9946
Text Now 619-888-9946
We stumbled into the limousine business. A car dealer-friend took a used limousine trade-in. We decided to buy that car and give the limo business a try. That was in 1998. From our first 1995 Lincoln Continental stretch limousine, we have grown to include newer Lincolns, Hummers and Cadillac Escalades worth well over $150k each.
Michael Puente, Owner
I am 4th generation San Diegan, and I know this San Diego well.  Raised in the North Park and Serra Mesa neighborhoods, I attended both Kearny and Madison High schools. I currently make my home in Clairemont. Earning an undergraduate degree in Business Management from the Univeristy of Redlands has proved invaluable in managing and growing my business.
Ramon Dominguez, General Manager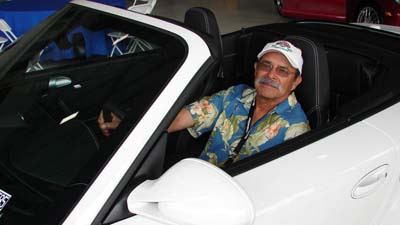 Ramon, originally from Guadalajara Mexico has made his home in San Diego since 1990. Ramon holds an Associates Degree in Fire Science from Mesa College and he is the proud father of Camilla 7 and Maximillian 5. Ramon was the first and longest serving employee of A Plus Limos. Ramon knows the limousine business and can help you plan a flawless special event.  Ramon also serves as a chauffeur.  Si Habla Espanol.
Robert Vega, Senior Chauffeur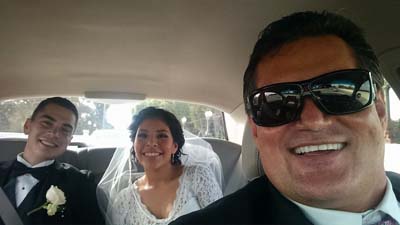 Mr. Robert Vega has over 20 years chauffeuring experience. We truly believe Mr. Vega is the best chauffeur in San Diego. Robert is native San Diegan growing up in Chula Vista and now residing in South Park. Robert loves his City and enjoys taking tourists on his Tour of San Diego. However, Robert's favorite events are weddings, quinceaneras and anniversaries. Si Habla Espanol.