Temecula Wine Tours
Call Now 619-888-9946
Text Now 619-888-9946
Ladies Love to Wine, Dine and Limo
Ok girls, you've earned some you time. Call the babysitter or the in-laws if you must. The gang is all headed to Temecula wine country and San Diego's best limo service is taking you there. No worries about a designated driver because A Plus is at your service with the finest luxury transportation limo services. And, yes, we know the way.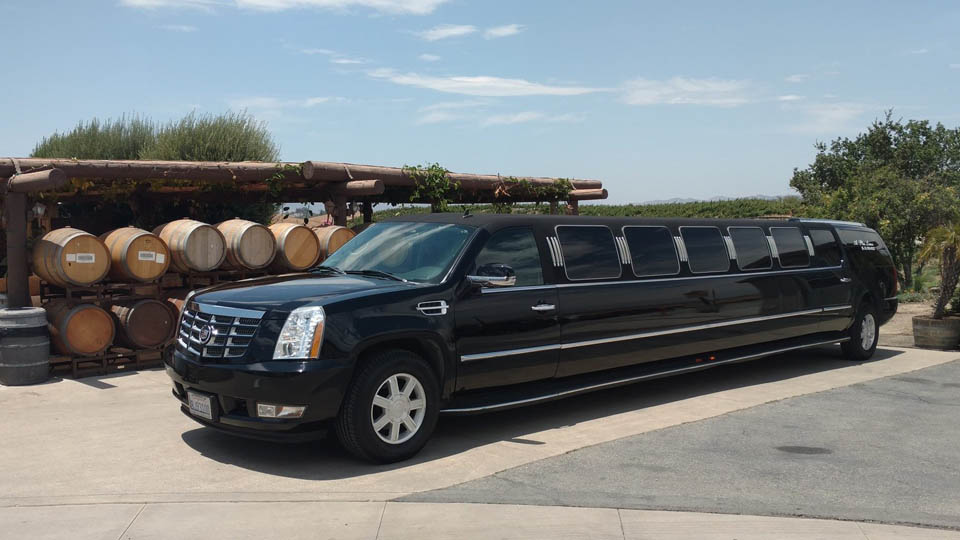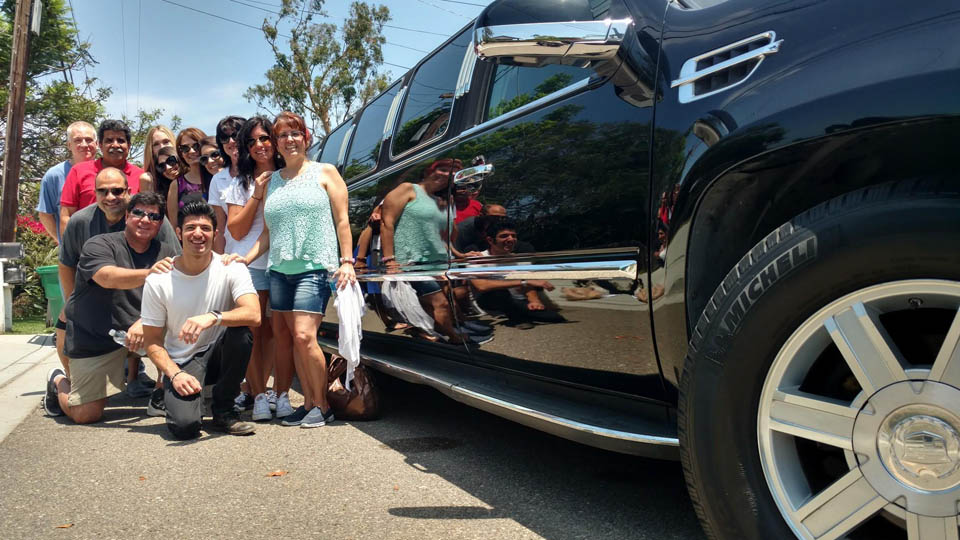 Important note:
There has been an alarming increase in altercations both verbal and physical, as well as high levels of intoxication at Temecula wineries. For this reason, the Temecula Valley Wine Growers Association has asked that patrons refrain from drinking hard alcohol and beer while in transit. Additionally, TWGA has requested that we make sure our customers are neither obviously intoxicated nor disruptive. We apologize for this note, but unfortunately, some people get out of control.
We are headed up the 15 and we'll exit on Rancho California Rd.
First stop: Hart Family Winery
Since 1974 the Hart Family has been growing vines in the Temecula Valley. They open a 9am 7 days a week and you can start your logo wine glass collection here. 10 bucks gets you 6 tastings and a glass.
Second stop: Calloway Winery
Calloway Castle is our second stop on the Temecula limo wine tour. Calloway opens at 10am and for $12 you get 6 pours and another logo glass for your collection. Ok, now were getting warm.
Third stop: Thornton Winery
Now that we're feeling good it's time for some bubbly! Yes, that's right, San Diego Limo Service by A Plus Limousine has brought you to the right place. Sparkling wine seems to be conducive to laughter and good times. Here at Thornton tastings range from $10 to $17.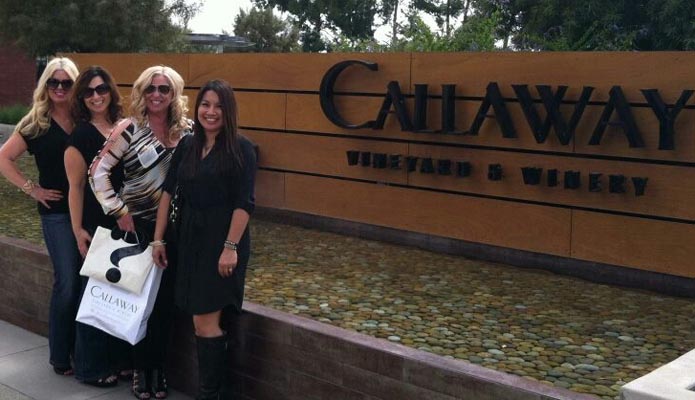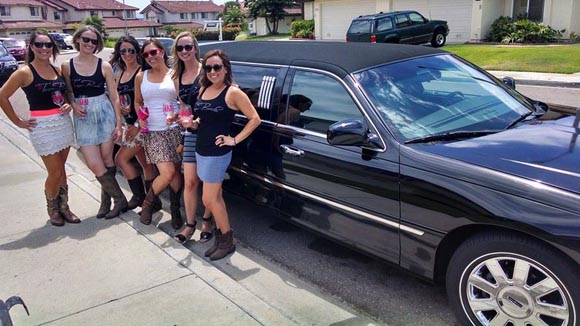 Fourth Stop: Mt. Palomar Winery
Mt. Palomar offers 6 tasting for $10 and again you get a free logo glass.
Fifth Stop: ….. anyone hungry? Ponte Winery & Smokehouse
Oh, yes it's time to get something to eat and there's no better stop on a Temecula limo wine tour than Ponte Winery and smoke house. Again a free logo glass up tasting are $20 on weekends. Feel free to order an extra plate for your driver. He'll appreciate it.
OK, if you still have some steam left we'll take you to any winery in the valley. Here's a wine map. Let's roll! Temecula Winery Map
Temecula Wine Tour Reviews
"Adam has been our driver from A-plus Limousine now. He brought us to Temecula for winetasting. This had been the large event on the family vacation for example the 8 month old baby girl! He did a wonderful job. He was even nice enough to grab lunch for all of us by the restaurant which individuals purchased from so that individuals did not need to devote some away time from tasting bread. Completely perhaps not just a requirement but has been really so beneficial! When we're ever in San Diego again we'll certainly use the corporation and ask Adam. The entire process was professional and simple. Service was amazing and despite the fact that I was not the planned pickup, he had been very communicative tome of what which has been moving on. We'd absolutely recommend them and use these again!" – John
5 out of 5 Stars