Gull Wing Door Escalade Limo
Call Now 619-888-9946
Text Now 619-888-9946
The Newest Limo in San Diego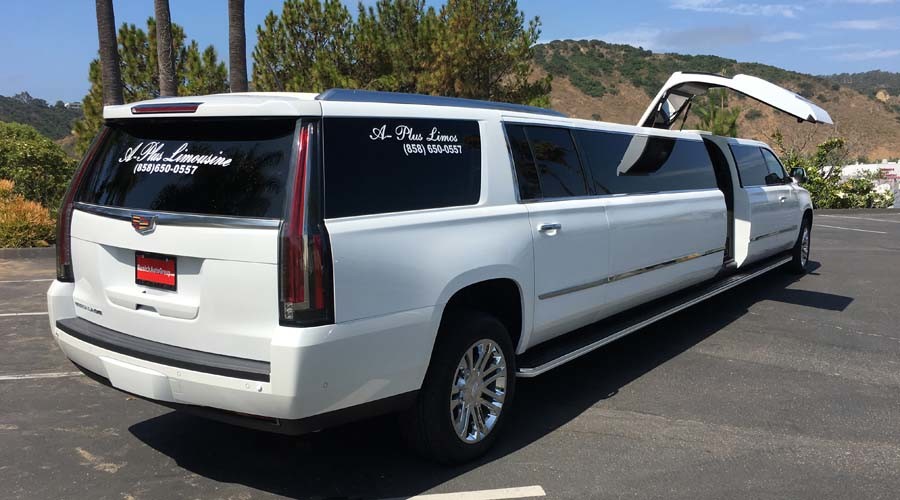 A Plus Limos has the longest, newest, most sophisticated limo in San Diego! Our new Escalade can accommodate up to 18 passenger in style and comfort.
A Plus Limos is proud to announce the arrival of our new 200 inch long, 18 passenger Cadillac Escalade limousine. Built by Pinnacle Manufacturing in City of Industry California, she is San Diego's only gull-wing door limousine. This state-of-the-art limousine is wrapped in a beautiful crystal white exterior.
Amenities include:
Active Disco Floor Lighting System
Neon, Lazer and Strobe Lighting
3D Light Show in the Ceiling
Mood Lighting for Romantic Evenings
5th Gull-Wing Door for Dramatic Entrances
JVC Sound System with Blue Tooth Connectivity
DVD player
2 Video Monitors
Heavy Duty Dual Air Conditioning System
Solid partition for privacy
Bar stocked with soft drinks and bottled water (BYOB)
Champagne/wine bottle cooler with ample ice space
We allow magnetic signage to be placed on side for businesses.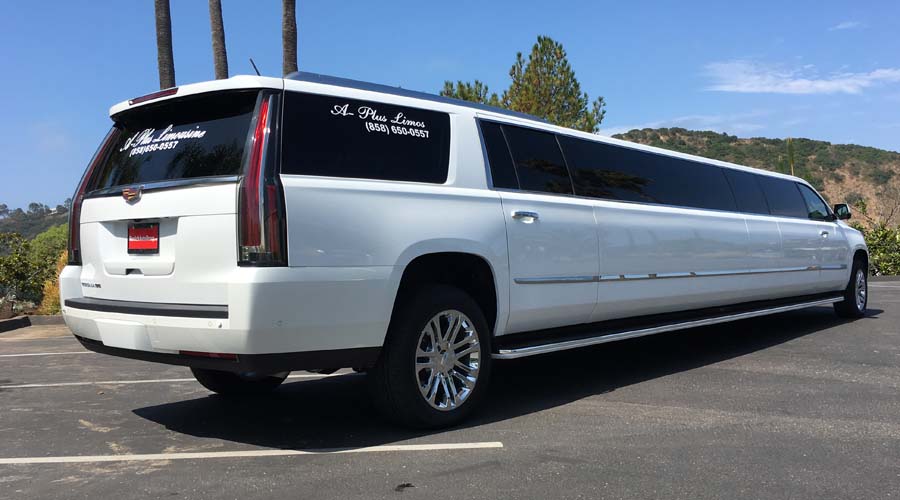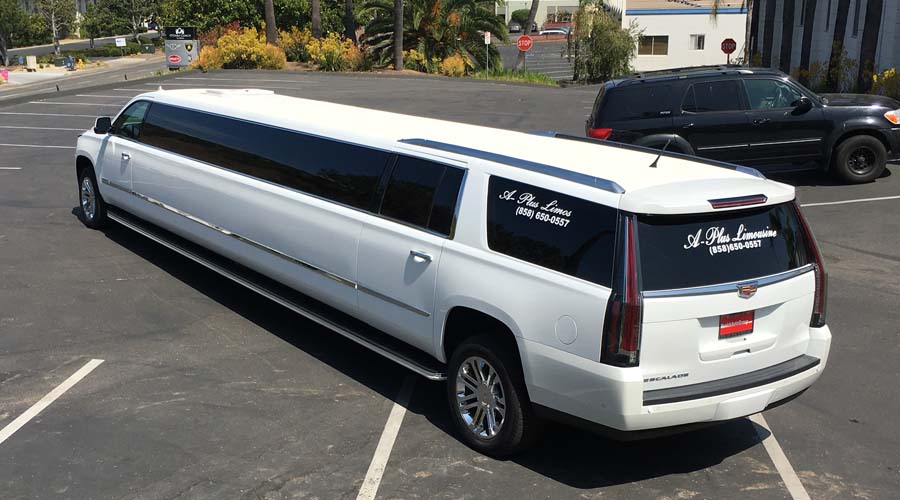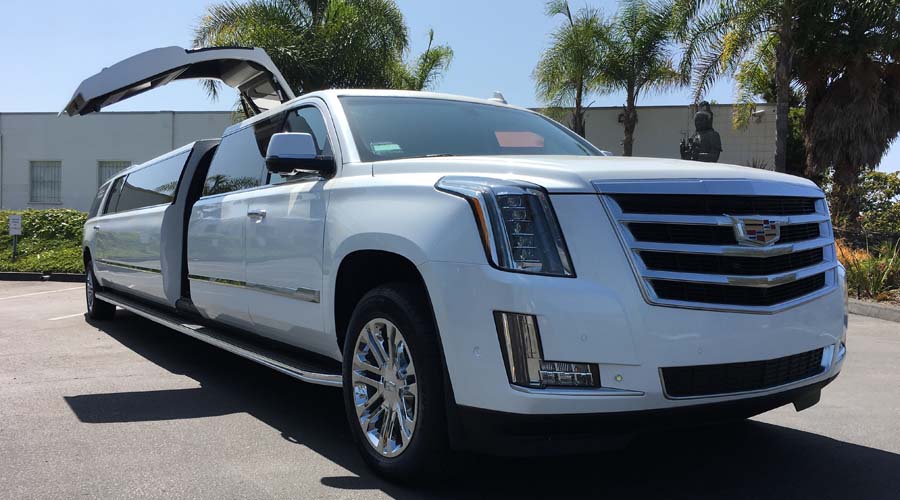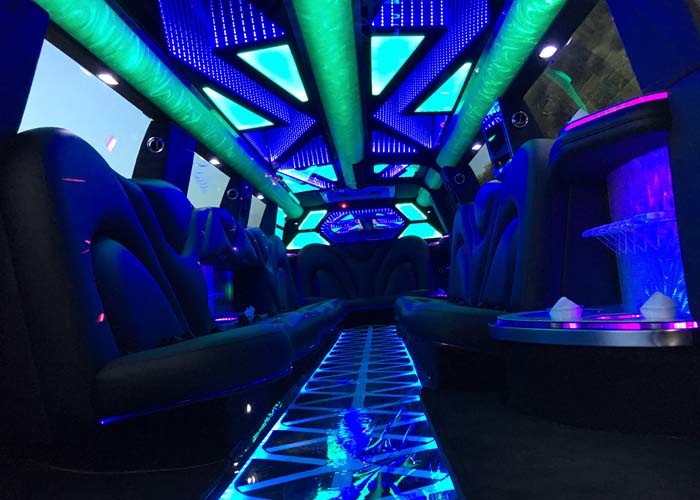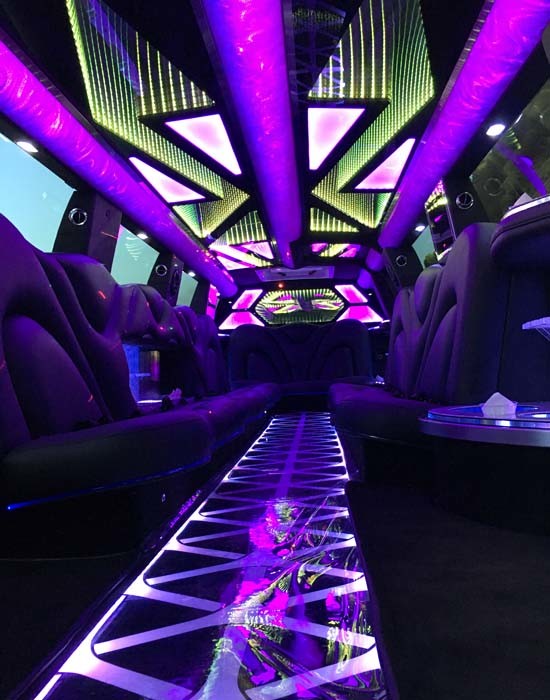 Request An Instant Quote. Click Here!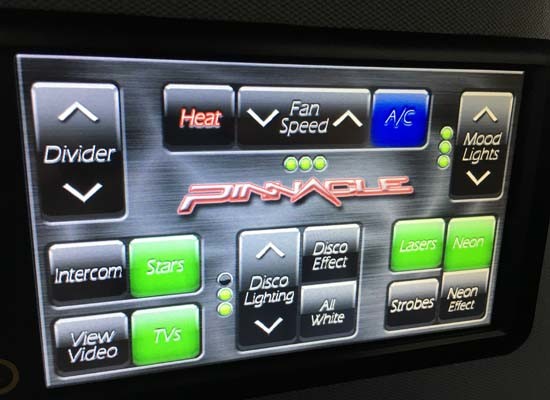 Total control is at your fingertips. From this panel you control the:
Motorized divider between the chauffeur and the passenger cabin
Light show including neon, strobes, stars and lazers
Mood lighting
Heater and heavy duty air conditioning with dual compressors
Video monitors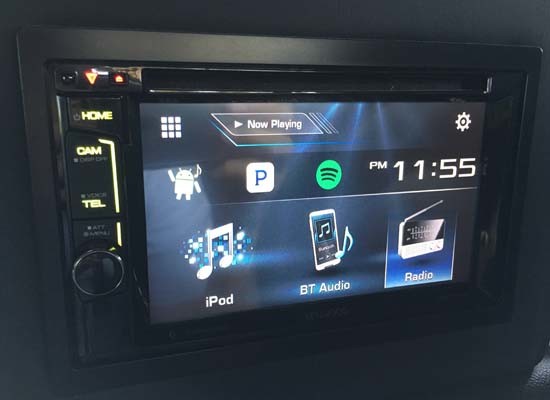 No need to bring your USB cable because our audio system is Bluetooth equipped.
Gull-Wing Door Escalade Limo Reviews
"Rented limousine for the sons 18th b day… Professional, instantaneous and Robert was astonishing entire experience was amazing from start to finish… I'm calling them again to the second event!" – Jay
5 out of 5 Stars
"Aplus Limos provided outstanding support! We celebrated our 35th anniversary together with friends and did not want to be concerned about any such thing. A plus chose up us, took us into your restaurant at downtown S.D., also comprised a superb tour of this amazing S.D. shore. As a result of you all, and notably to Robert, our driver, who handled a very hard drive. Here is to another time!" – Dan
5 out of 5 Stars