Hummer Limo
Call Now 619-888-9946
Text Now 619-888-9946
18 Passenger Hummer Limo San Diego, California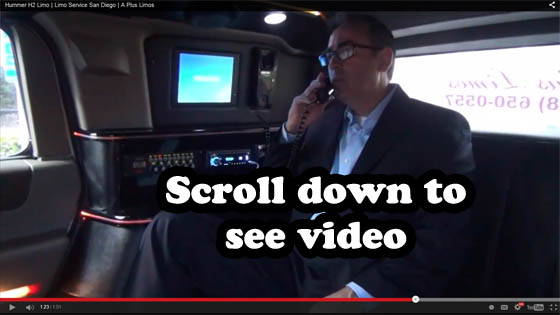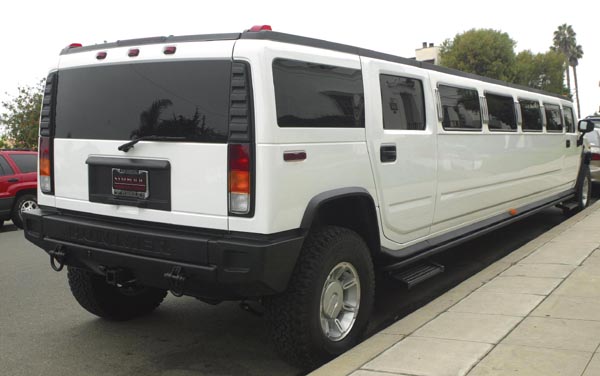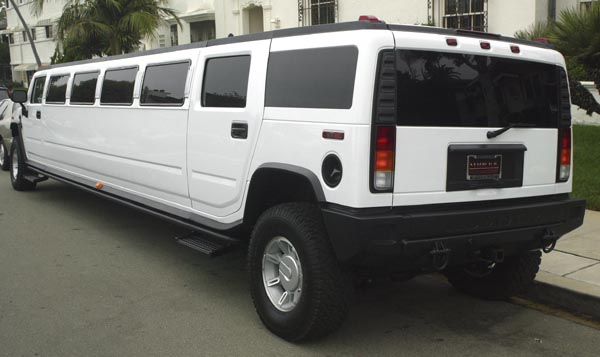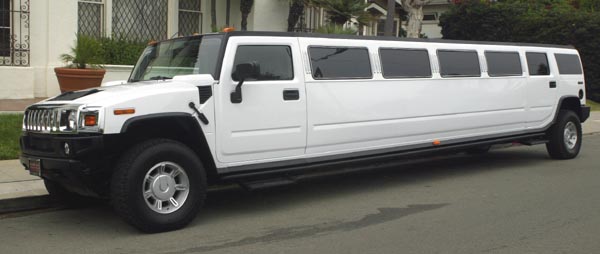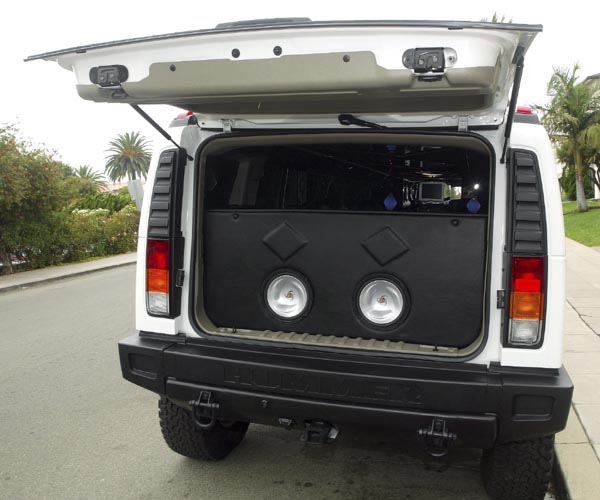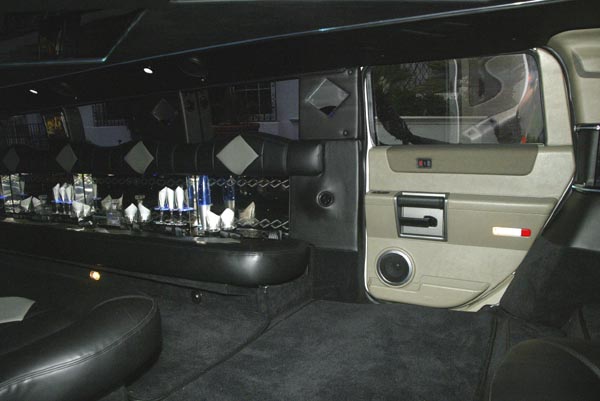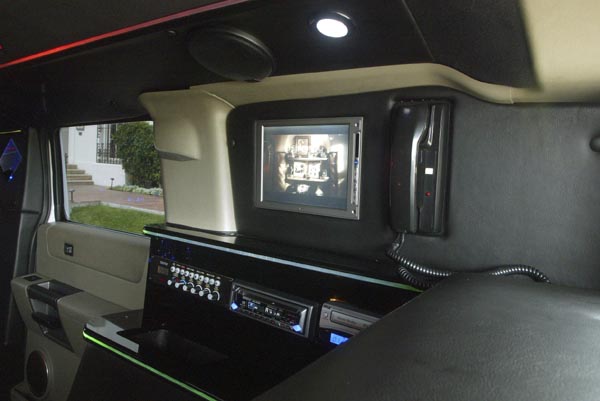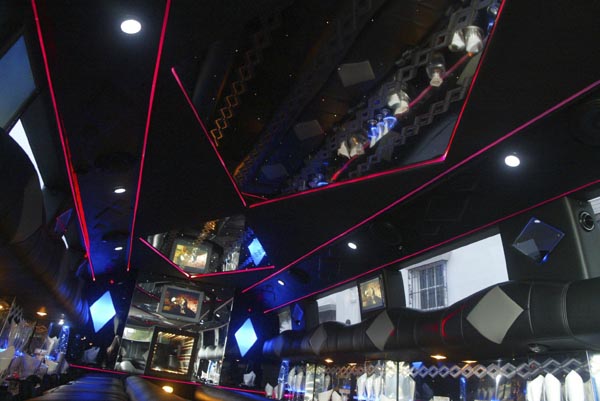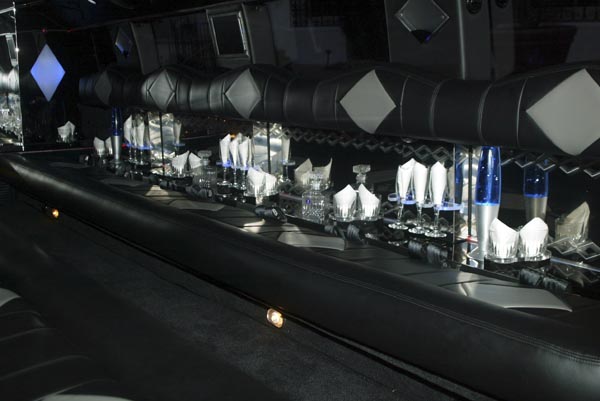 The 18 Passenger Hummer Limo "Hummer-sine" combines the sophistication of elegant travel with the rugged, contemporary look of today's hottest sports utility vehicle.
Here are the amenities found in the Hummer Limo:
White exterior with a black interior and stainless steel ceiling
1400 watts Kenwood CD sound system with Kenwood speaker system
Strobe lights, mood lights, lava lamps, laser light show and changing color neon lights
Seats 18 comfortably with A/C and heat – special VIP seat area.
4 TV screens
DVD player
Intercom for speaking w/ driver
Solid partition for privacy
Bar stocked with soft drinks and bottled water (BYOB)
Champagne/wine bottle cooler with 4 glass Liquor decanters
We allow signage to be placed on side with velcro tape for corporate transportation customers.
The most popular limo in San Diego is the Hummer H2. The Hummer Limousine speaks volumes about the passenger's level of style, sophistication and fashion sense. If the occasion calls for a cool, fashion-forward sense of style, there is no better choice than the Hummer.
Hummer Limo Reviews
"I recently had the greatest experience with this particular provider. My marriage was around 8/12/16 and that I wanted a limousine to produce 3 roundtrips from downtown to tip Loma. Our driver was so kind and considerate and instantaneous, the limousine was magnificent and at good state and all went fairly smoothly, and that I can not state for most of my vendors! I'll surely use them again. 18-passenger hummer limousine was perfect and roomy!" – Jack
5 out of 5 Stars
"After hearing stories about limousine services gone awful, I was quite skeptical of hiring a limousine company. However, after reading many reviews and calling several hillcrest limousine businesses I made a decision touse A Plus Limos for the daughter along with her buddies prom-night. We were very thankful we did. Not just was coping with Ramone very agreeable and simple, but in addition, he gave us the very best price in the town to get a hummer which has been excellent inside and outside. He predicted the day ahead to verify location and time and has been very elastic around making minor alterations. He even gave us his cell phone number and texted us to by the close of the night time to reveal that the kiddies were dropped off safely. My girl said Robert was very fine, charismatic and super adapting for of their petition. Thankyou greatly Ramone and Robert in making the kiddies prom an wonderful experience! We'll certainly utilize A Plus Limos back again." – Leesha
5 out of 5 Stars