Currently in Production
A Plus Limos recently purchased a new 2017 Cadillace Escalade from Renick Cadillac in Fullerton, California. This coach was delivered to the limousine builder in The City of Industry, California in late May 2017.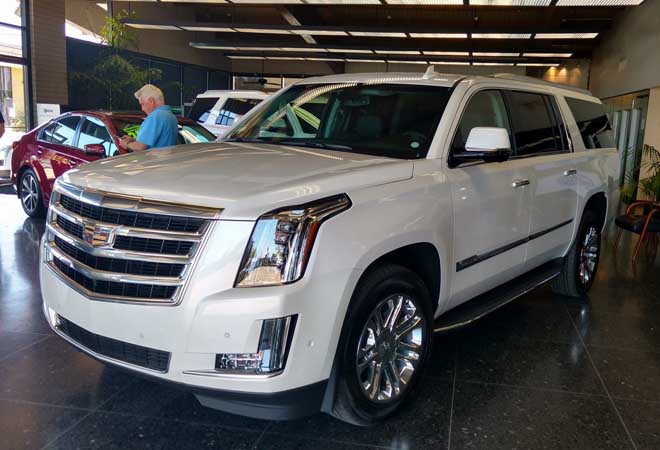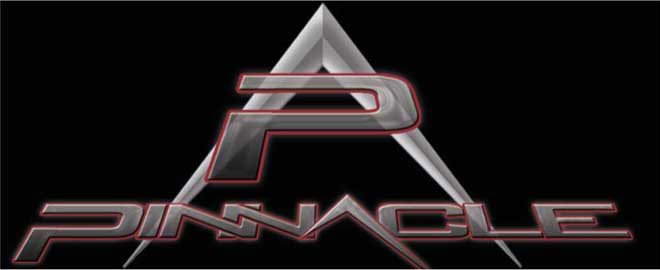 Production is underway! The flawless, $80,000 coach was put onto a jig. A jig is a tool that keeps the body aligned and supported while it is cut into two pieces during the mid-section build. Once placed in the jig, the coach is carefully cut into two pieces!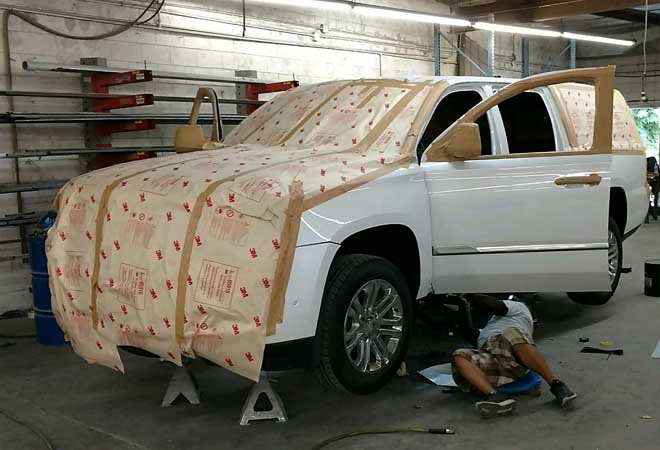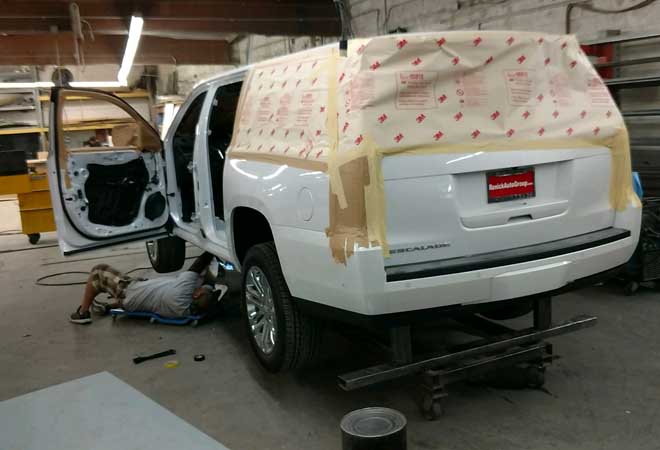 After the coach is cut in two pieces, the mid-section is built from scratch. The frame rail extensions are welded-in on the underside. Flooring panels and sills are installed by securely welding them in. Roof sills are also installed and fastened by welds.
Several systems must be extended to the back of the coach including: fuel line from the gas tank to the engine, the driveshaft, the brake lines, the parking brake, the heater hoses and air conditioning hoses, wiring for brakes and taillights, and power to operate luxury features (TVs, sound system, light show, intercom, etc.).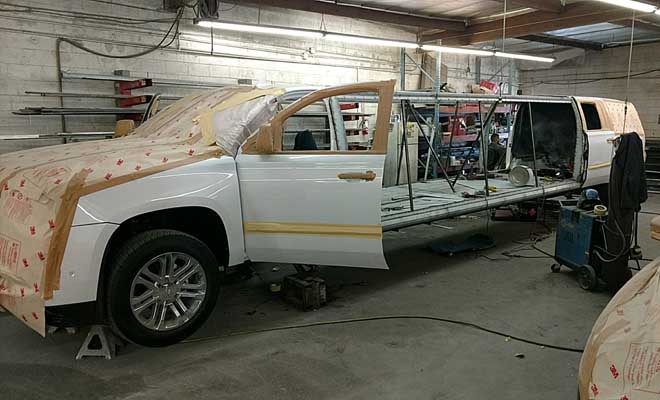 Roof supports and exterior body panels are secured by welds. You can also see the rough seat frames in these photos.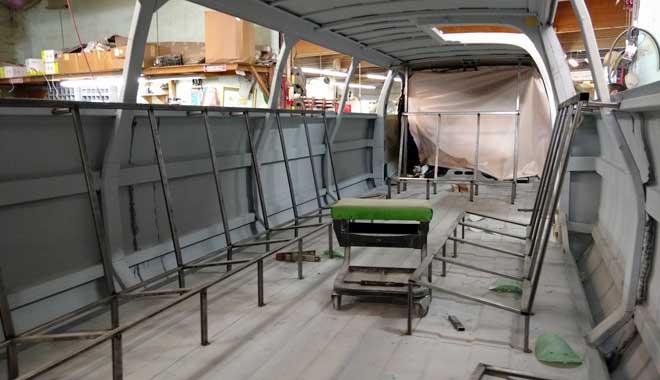 A fifth "gull-wing" door has been added to the passenger compartment. This feature adds beauty, functionality and sophistication. Customers love the gull-wing door!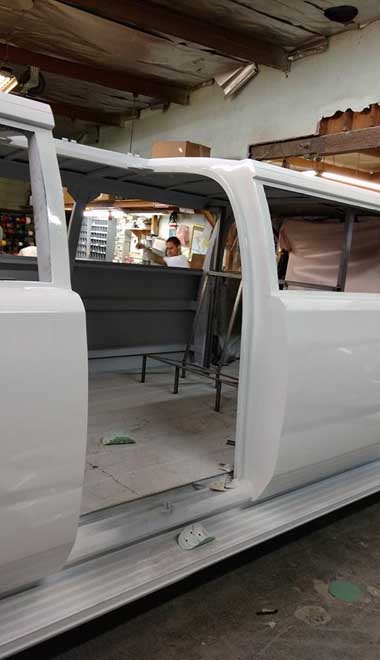 This unit has just emerged from the spray booth and is ready for assembly.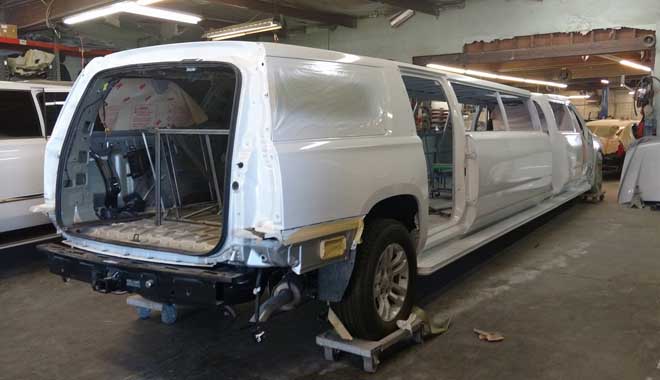 Final product is a beautiful and luxurious state-of-the-art high-tech limousine. This is not our coach pictured below. We took a photo when this fresh unit rolled off the production line. Our new white Escalade limo will be available for rental in July 2017. Perfect for weddings, quinceaneras, graduations or a night on the town. Call or write us to book today.