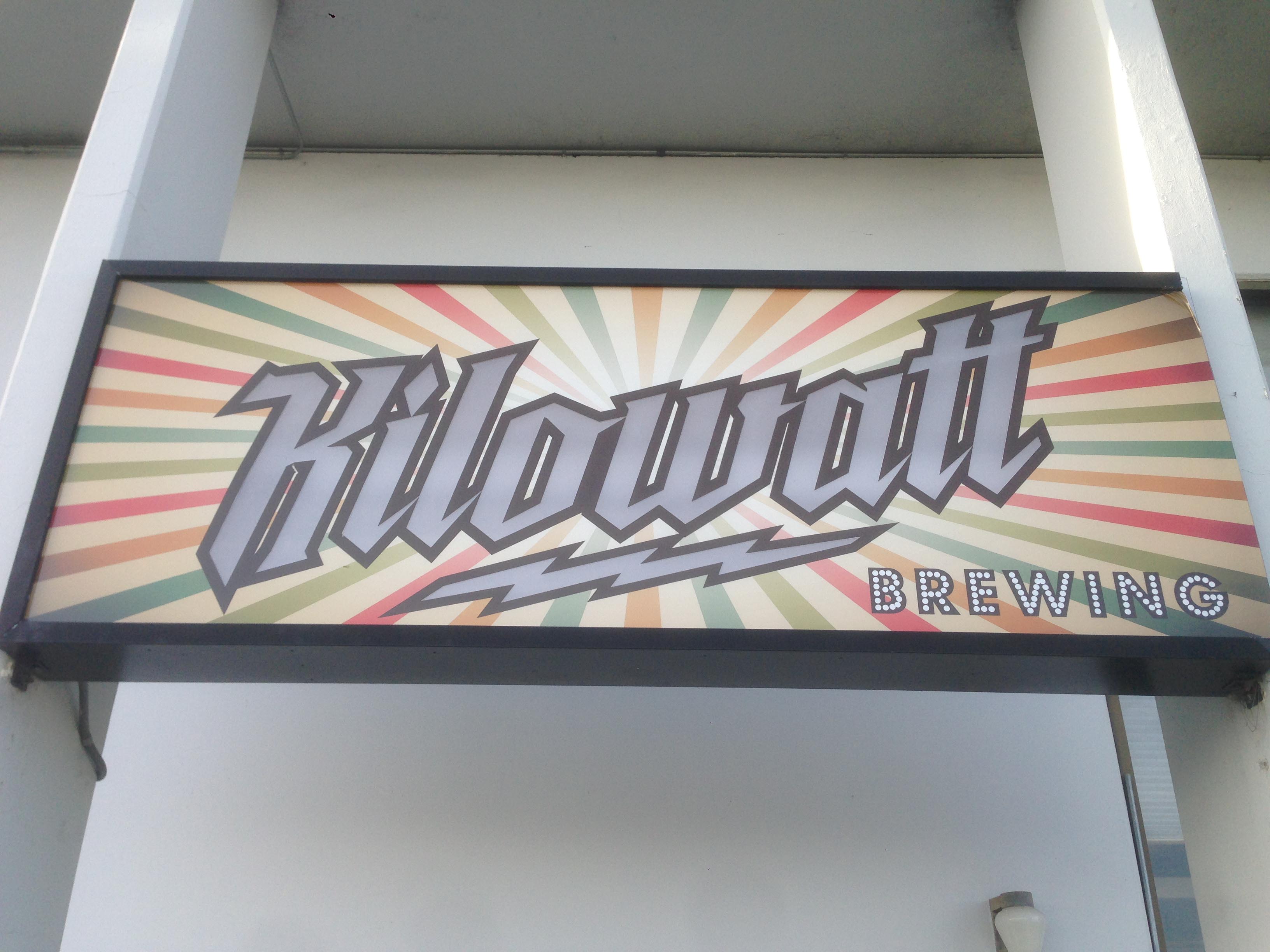 Kilowatt Brewing is San Diego's newest brewery and just a few weeks old as long-time home brewers Steve Kozyk and Chris Calva decided to turn pro. Steve's many years of experience as a lighting designer for nightclubs are put to use in Kilowatt's space at 7576 Clairemont Mesa Blvd between Ruffner and Convoy.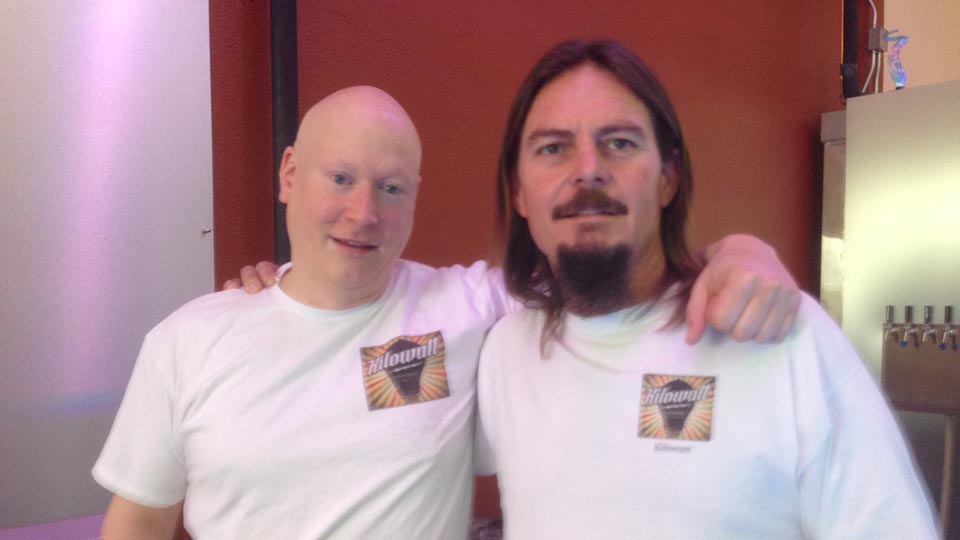 The lighting makes quite an impression especially in the evening. The bar is illuminated by a video display that projects a pleasing waves of soft blue light. But this bar-top light show is programmable, so on different nights the bar might project different colors. If your not into beer, the lighting alone is worth a visit. Lighting really does set a mood.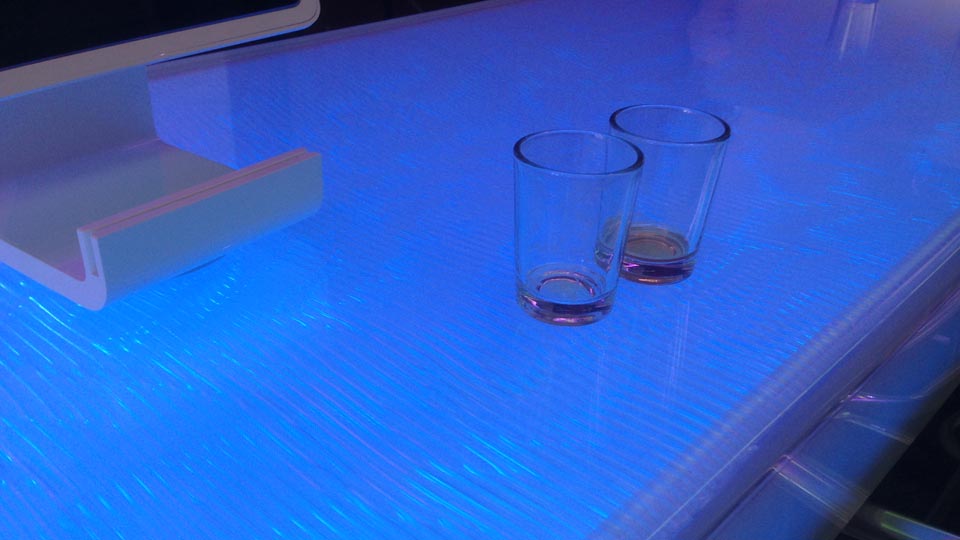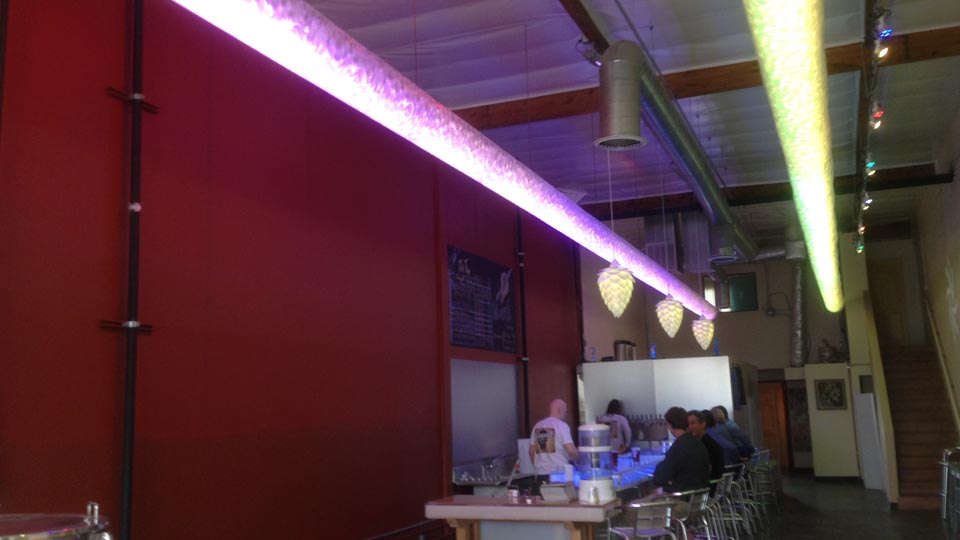 As a craft beer enthusiast, what I find most interesting about Kilowatt is its size and newness. If you are interested in what it takes to start a nano-brewery from scratch, these guys have done it very recently. At most breweries, you don't get closer to the beer than this. The home brewer turned pro brewmaster, Chris Calva can be found serving up his pride-and-joy from behind the bar nightly. All the beers are quite good, but IMHO, the Vanilla French Oak Amber is a real winner.
Stop in can give these new entrepreneurs your support and get a little taste of a great new brewery. Tasters are only $1.50 each and well worth the price.  If you are considering a brewery tour in San Diego, call A Plus Limos and include Kilowatt as one of your stops.