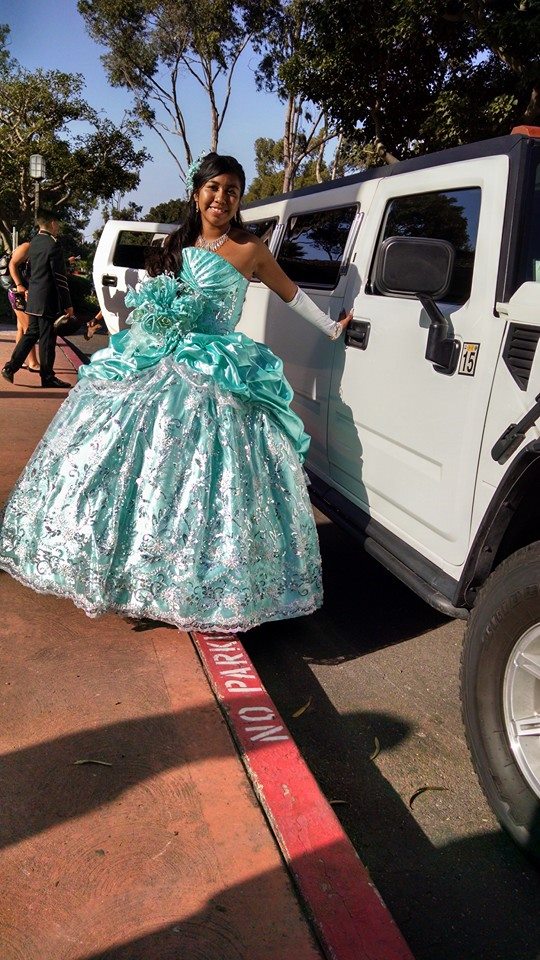 Quinceanera is a Mexican tradition celebrating a girl's 15th birthday marking the transition from childhood to womanhood. On her 15th birthday, as tradition goes, the young woman is presented to society and available for marriage. Today, the quinceanra still remains an important date in the life a young Latina.
On Sunday, November 16 2014 we had the pleasure of providing luxury limousine transportation for Fatima's quinceanera. With much gratitude to Jorge, Padrino de el limosina.  "Padrino" translates to "Godfather" in English.  Padrinos help defray the high cost of a quinceanera paying for various expenses.  There can be Padrinos for the church, the bible, the cake, music, hall rental, dress, hairpiece, etc.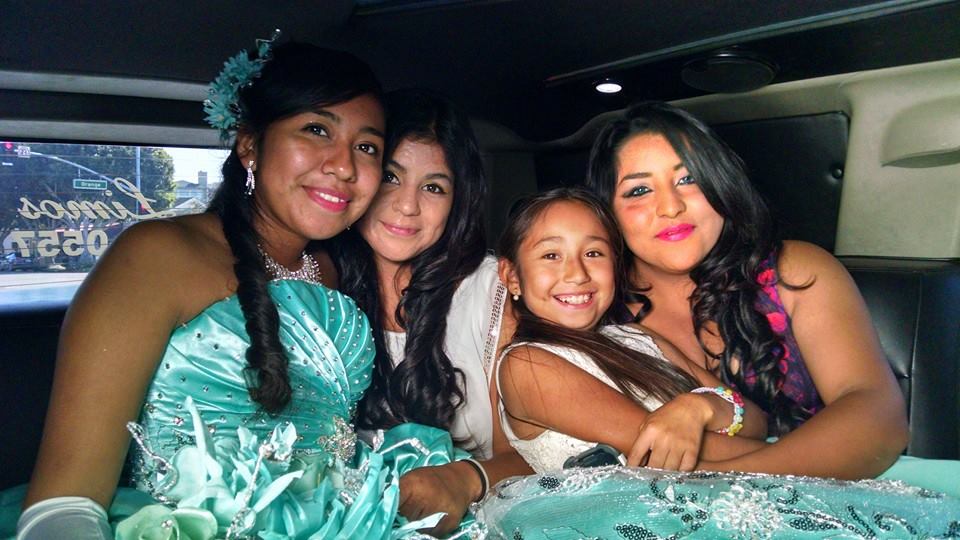 The day began with a gathering of family and friends for a small service at the family home. Next, Fatima, her Chambelanos and Damas jumped into the big Hummer limousine and their chauffeur Robert whisked them away to the Coronado ferry landing for photos. After photos and brief fun in Coronado, the group decided to cruise though downtown San Diego and Balboa Park. Then, it was off to the reception at Marina Village on beautiful Mission Bay.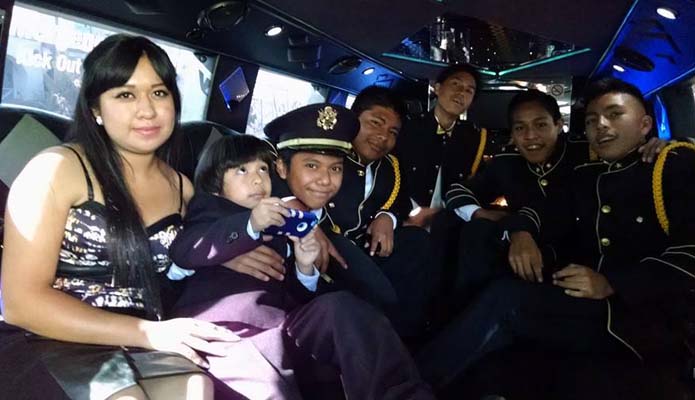 Thank you, Fatima, Padrino Jorge and family. It was our pleasure to serve you.  Quinceanera limo service in San Diego. Quinceanera limo service in San Diego.