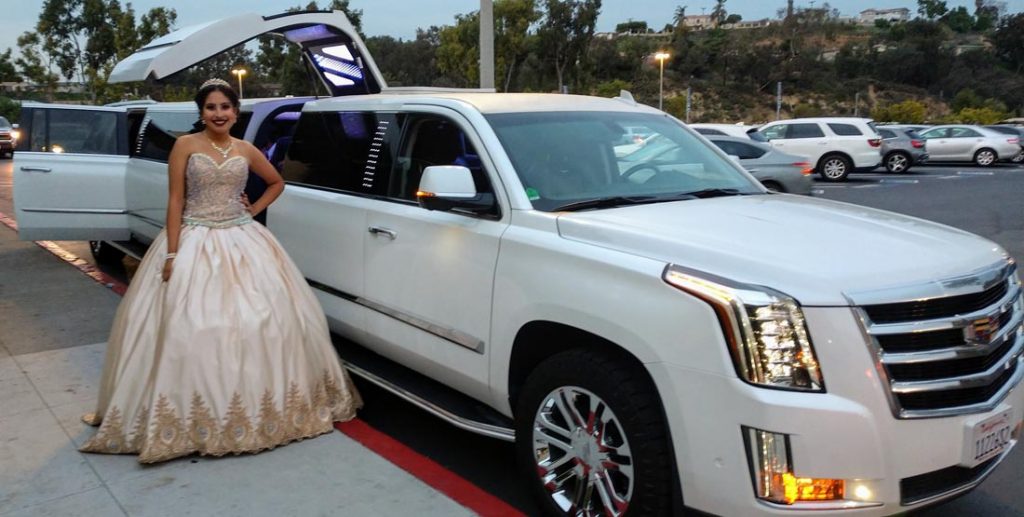 Saturday, December 22 was the BIG day when Jennifer celebrated her quince and it went off without a hitch. Why did it go so smoothly? Because Jennifer's mother Connie, contacted A Plus Limos 6 months in advance.
Connie called us in June 2019 and spoke with our General Manager Ramon Dominguez. Connie arranged to inspect the limousine and assure it met her standards of luxury. Connie brought Jennifer and Raymundo, Jennifer's father. Together they chose the white gull-wing door Cadillac Escalade limousine. Formal, large and luxurious, the White Escalade stretch limousine makes a lasting impression at 200 inches long.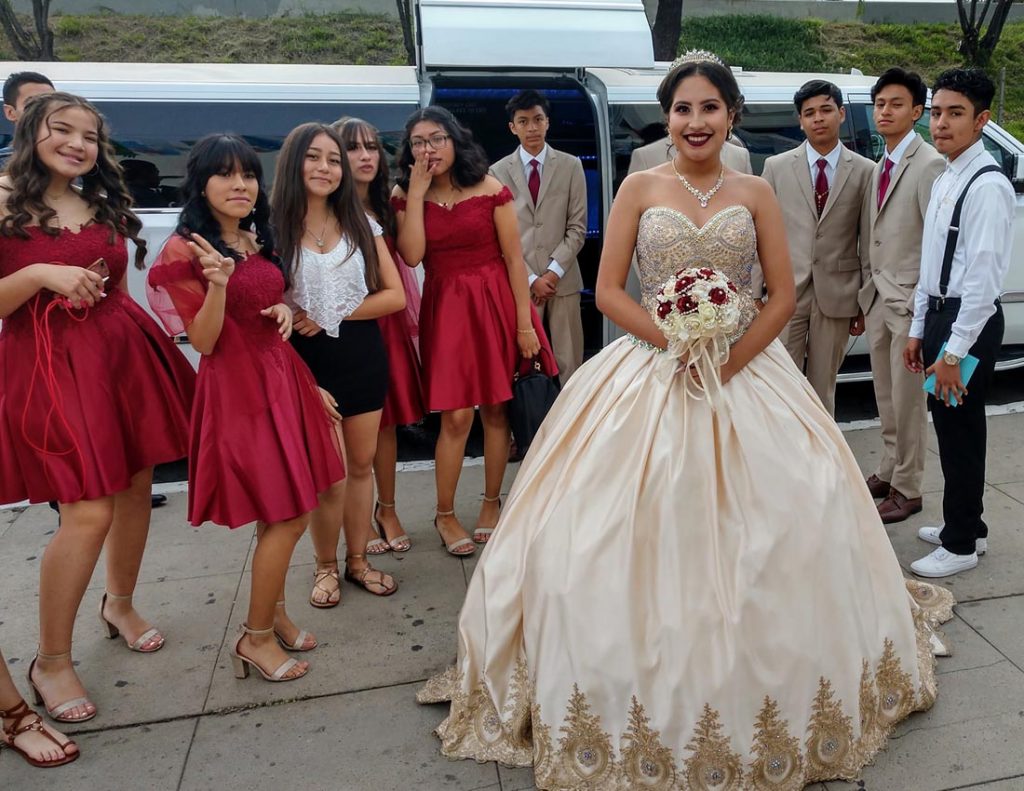 Most limo companies require 50% non-refundable deposit upon booking. When Connie heard A Plus Limousine requires only a $100 non-refundable deposit, she booked the limo immediately.
On Jennifer's big day, our first pick up was scheduled for 3:20pm at Our Lady of Guadalupe Catholic Church 1770 Kearny Ave. in Barrio Logan. San Diego's best chauffeur, Mr. Robert Vega arrived 10 minutes early. Befitting the occasion, he was wearing a suit and tie.
Our white Cadillac made a slow, confident and graceful arrival while the services where still in progress. Her brilliant pearl white finish glistened in the sunlight. Understandably, friends and family were wowed by the elegant coach.
Jennifer's friends entered the limo apprehensively but were quickly impressed by the luxurious interior and bumping 8-speaker sound system. The programmable light show took the party to the next level. Yes, it was a party on wheels!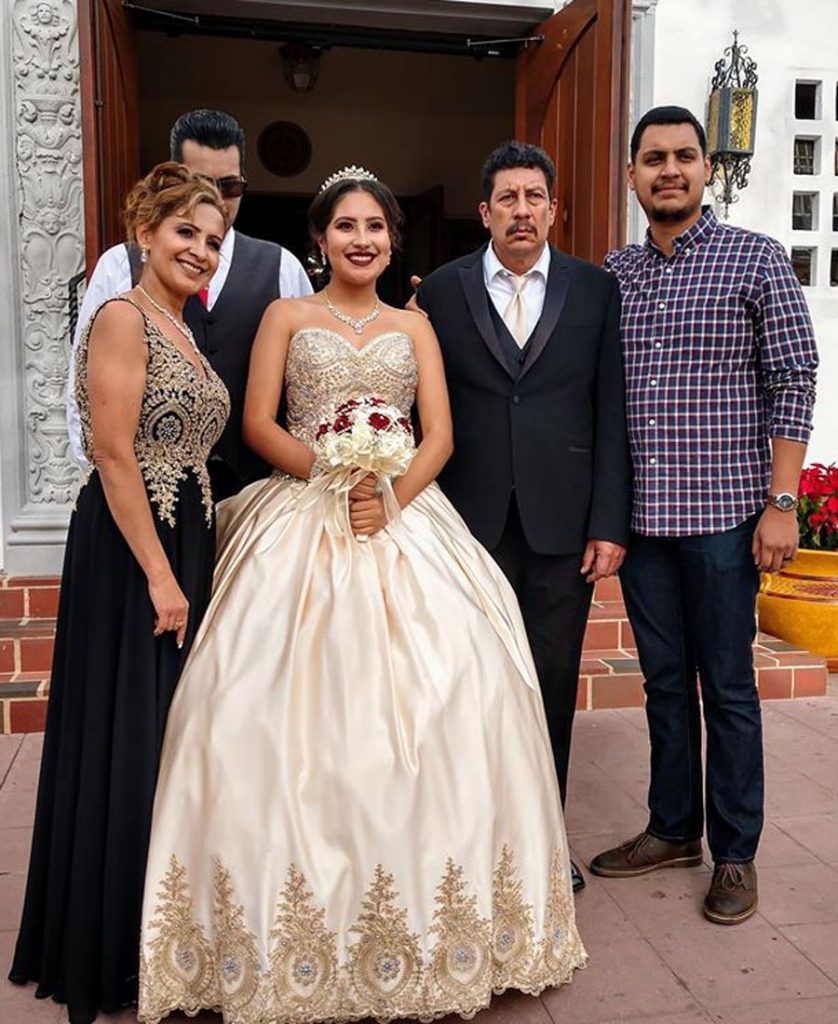 Jennifer and her guests wanted to see San Diego from the vantage of a limousine. They traveled over the Coronado bridge and enjoyed breathtaking 360 degree views. Their journey continued to the Coronado ferry landing for a photo shoot.
The group was getting hungry and decided to refuel at their favorite hang out; Burger King at Plaza Bonita! (Hey, the are teenagers.)
Final destination; the reception at The Grand Stand hall at 4201 El Cajon Blvd.
The family opted for the 3 hour all-inclusive limousine service package. Therefore, the chauffeur's tip was included in the price. No addition fees. (Normal and customary tip for a chauffeur is 20% of the limo rental.)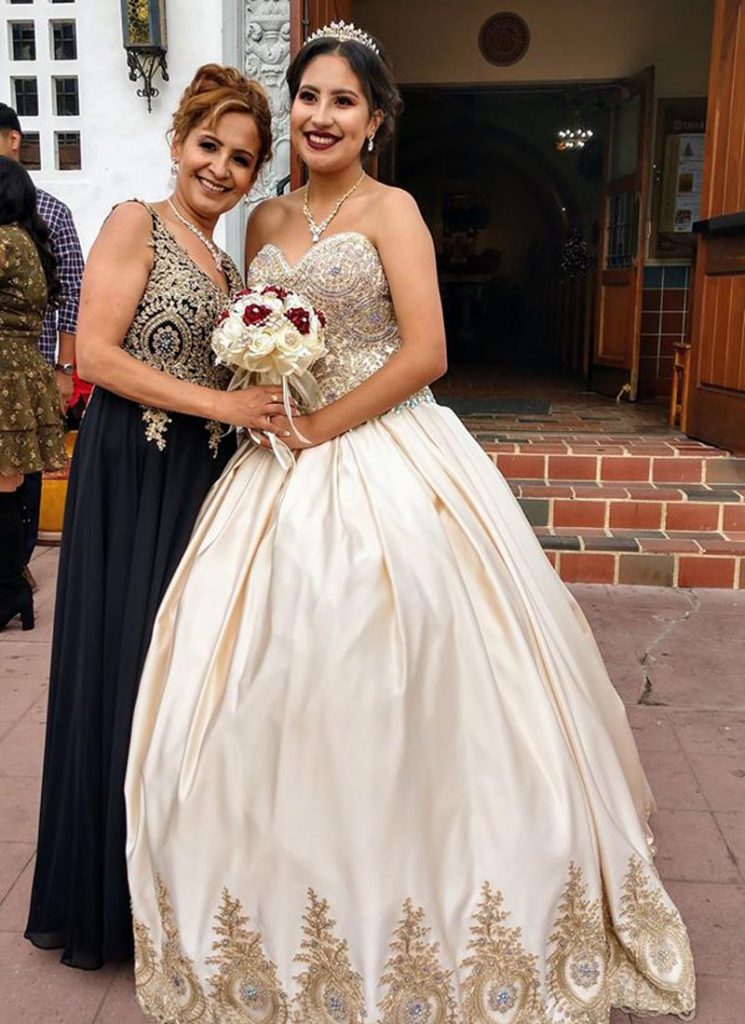 Limo Lessons Learned
Saturday is the busiest and most expensive day of the week for all entertainment services including hall rentals, catering and limousine services.
If your event will be on a high demand day such as Friday, Saturday, during prom season or a holiday like Valentine's day you should book well in advance before all limousines are taken.
A Plus Limousine charges only $100 deposit while our competitors charge a 50% non-refundable deposit.
Demand to see your limo before you book. Don't just book your limo over the phone. Remember, some limo companies will farm your job out to another company with old limos. See our limo rental tips page and our limo rental nightmares page.
Choose A Plus Limousine's package service and the chauffeur's tip will be included.
When you hire A Plus Limousine we are at your service for any destination that suits your fancy. Yes, this includes Burger King.