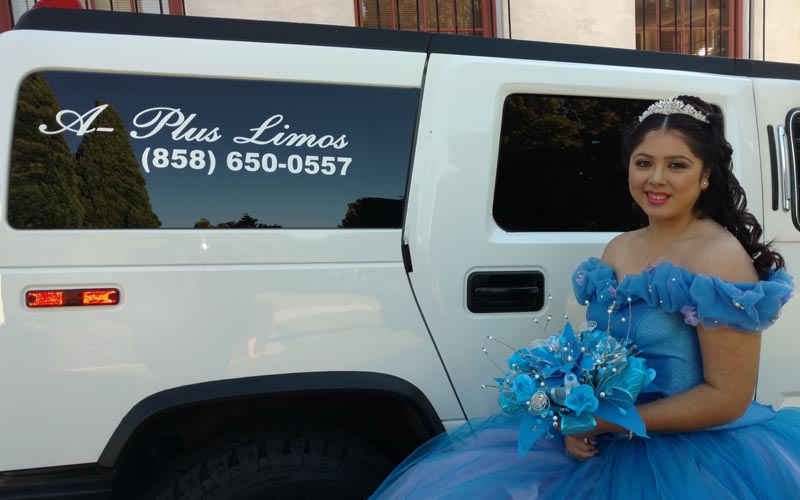 On December 26 2015 Leticia successfully made the life transition from girl to young woman by celebrating her quinceanera at Our Lady of Guadalupe Church in the Logan neighborhood of San Diego.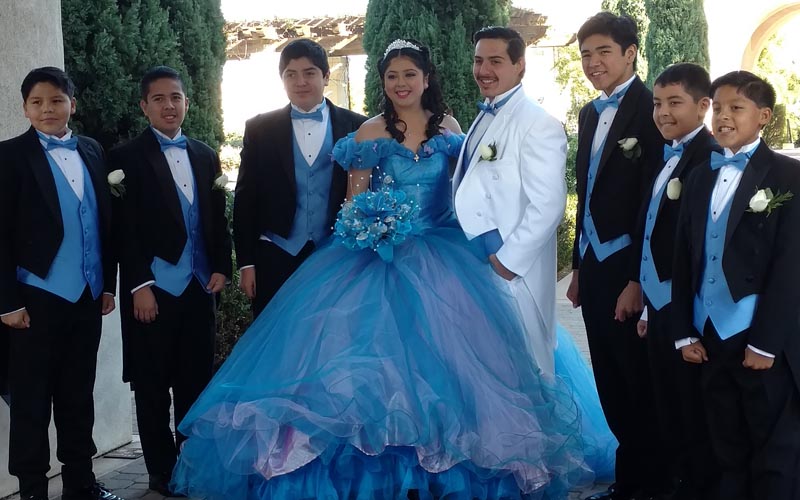 Leticia was surrounded by friends and family for her birthday celebration. As seen above, she is pictured with her Chambelanos, or her male escorts.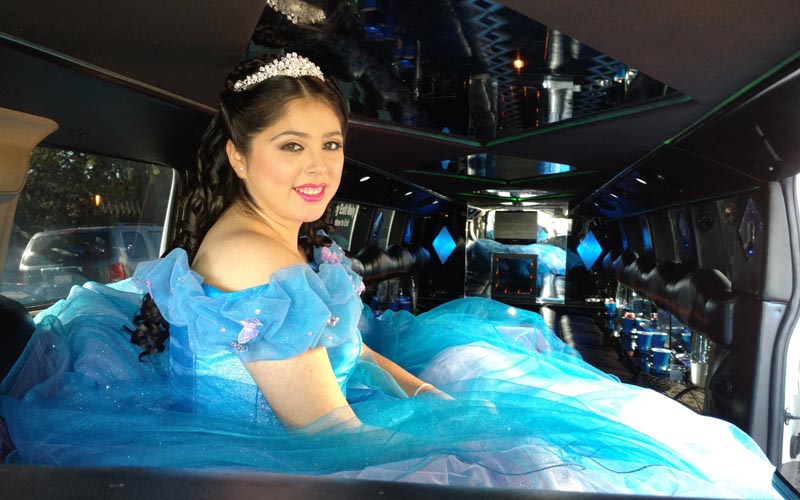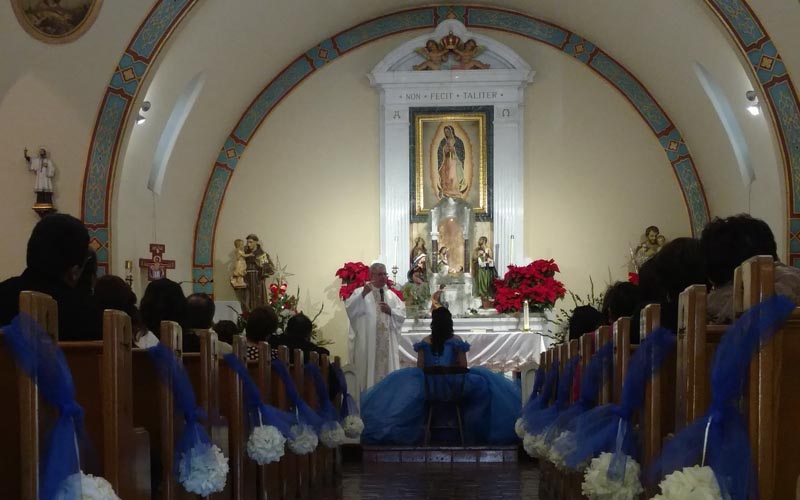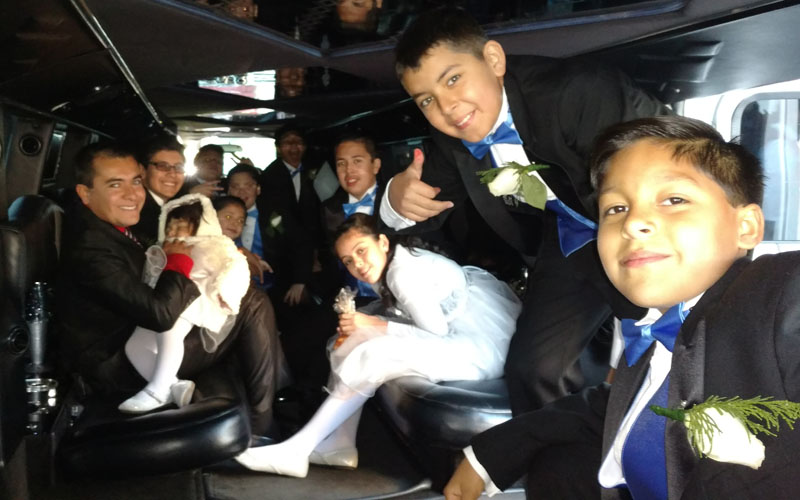 Leticia's chambelanos, Damas, friends and family enjoyed riding in the luxurious and rugged H2 Hummer limo.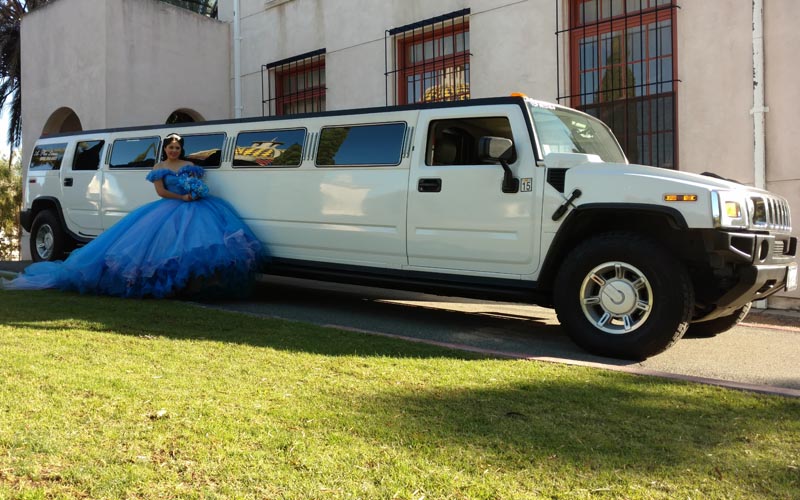 Thank you for choosing A Plus Limos, Leticia. We look forward to seeing you at your graduation and your wedding.