Limo Service to Junior Cotillion Graduation

On Wednesday, January 8th 2020 we had the distinct pleasure of providing luxury transportation for a group of sophisticated young adults.  Over the last several weeks these urbane teens spent Sunday afternoons learning social graces at National League of Junior Cotillions, San Diego Chapter (NLJC).
NLJC San Diego Chapter is located at the Masonic Event Center 7849 Tommy Drive San Diego, CA. 92119 in the San Carlos neighborhood.  NLJC accepts young ladies and gentleman 5th to 9th grade.  Lessons included manners, dining etiquette, ethics, phone courtesy, receiving lines and social education.   Ballroom dancing instruction included the Waltz and Cha-Cha!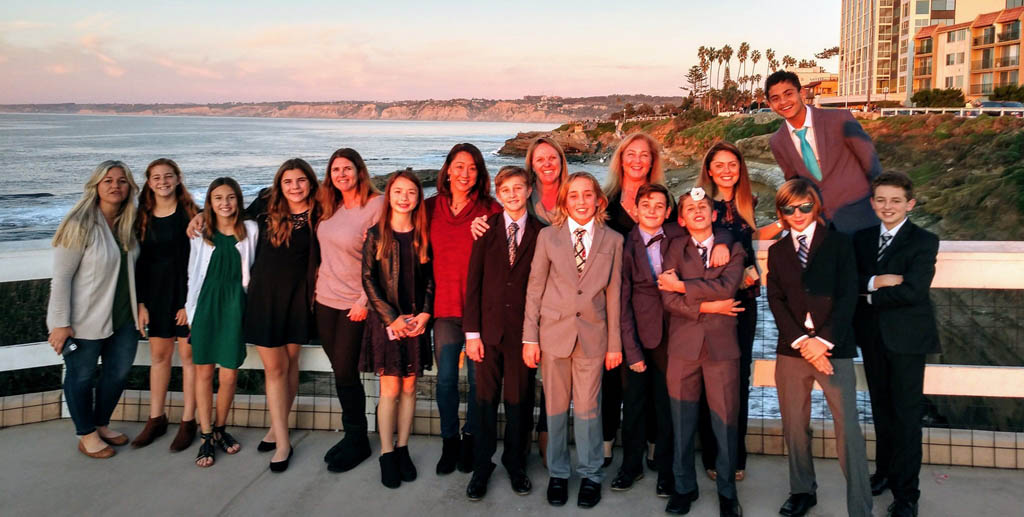 We picked up this distinguished group (including chaperones) in Del Mar.  Our first stop was the beach for a few photos.  Everyone was excited to achieve their latest goal.  The group was well mannered, but hey they're teenagers, so a little goofing off  was welcome relief from the formality of cotillion lessons.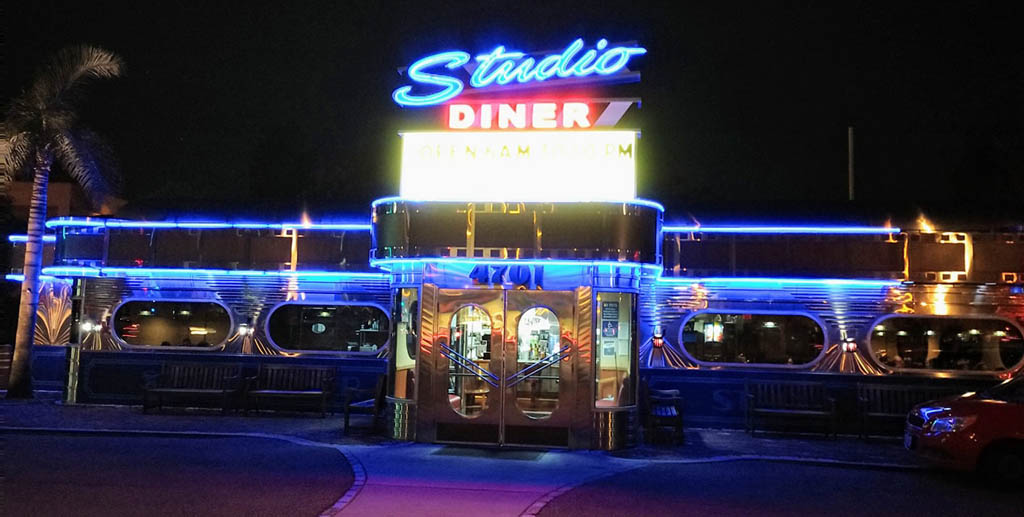 Our second stop was the Studio Diner located on the lot of Stu Segall Productions TV and movie studio.  At Studio Diner, comfort food reins king.  The place settings were simple: A fork, a spoon and a knife.  At NLJC, these teens learned to comfortably navigate a nine piece table setting.
The third and final stop was De Portla Middle School for the graduation ceremony.  Our senior chauffeur Robert Vega, said goodbye to this refined group but we know we'll see them again for prom, graduation and other important life events.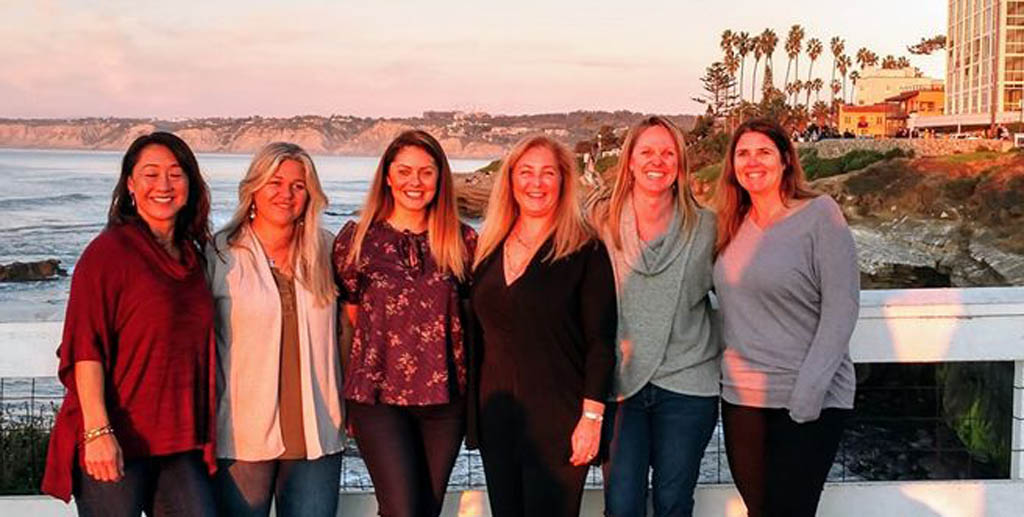 Lessons Learned – Takeways
Mile-markers in life should be celebrated and achievements should be rewarded.
A full coach reduces the price for everyone. This group had 17 people in the limousine.  Dividing the cost 17 ways makes luxury limousine transportation affordable.
Book your limo for off-peak hours.  This event took place on a Wednesday evening.  On peak time is Friday, Saturday and Sunday.  Off peak hours further reduce the cost to you.
We are fully licensed and insured to protect you and your precious loved ones.
Before booking a limousine, read our limousine service tips and avoid costly mistakes.
Requesting a quote is quick and easy using our online quote request form. Request a limo price quote now.